Wholesale, Retail or Consumer? We've Got The Right Chitosan Product For You
Our chitosan-based dietary supplement is ready for wholesale purchase and consumers alike.
LipoSan Ultra® is available in a wide range of formats for every type of customer. It is available for wholesale purchase and as a finished product, ready for industry use and consumers alike. ChitoCare Beauty is a clinically proven skincare line created by Primex to showcase its innovation. These are just two example of how our customers can reap the benefits of our high-quality chitosan products.
ChitoCare Beauty for weight management and healthy hair, skin and nails
ChitoCare Beauty LipoSan Fibers + Vitamin C is a natural dietary supplement for effective weight management and health support. It promotes a healthier digestive system and helps reduce cholesterol levels. It is available in consumer-ready bottles of 180 capsule, as well as multiple other options, such as private label or bulk capsules.
ChitoCare Beauty Hair, Skin & Nails is a revolutionary bioactive dietary formula essential for hair, skin and nails. Skin aging is caused by reduced antioxidant defense, skin imbalance and stress factors that can be eased with the help of chitosan. This unique blend of effective, natural Icelandic ingredients will nourish the body from within and contribute to its natural repair process.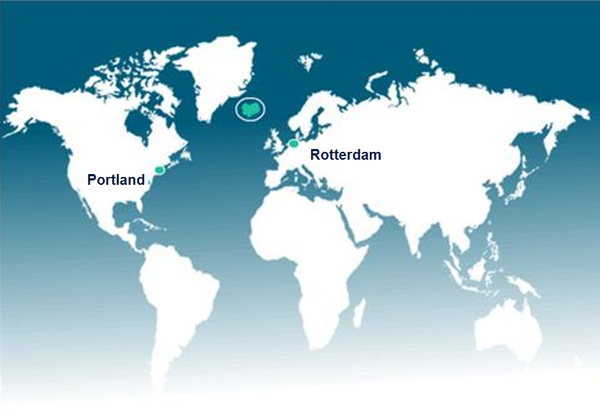 Natural, certified chitosan products
Our strategic locations help Primex lower lead times and increase flexibility and we have distributors in Asia, America and Europe - ready to deliver the product to you. Our warehouses are located in: Portland in the US; Rotterdam in The Netherlands; and Siglufjörður in Iceland. In addition, we have distributors in Asia who are happy to assist new and current customers.
In 2012, Primex received The Icelandic Innovation Award for great progress in the development of added-value products. Proof that our products are recognized for their competitive advantage and outstanding quality. In addition, Primex chitosan and LipoSan Ultra® are certified as natural, and all our products have 100% traceability, making them safe and reliable.
Primex runs a state-of-the-art chitosan factory and is a leading chitosan manufacturer. We provide white label weight loss supplements, diet supplements and health products for our clients to develop their own private label end products.
If you are looking for a white label manufacturer, Primex can provide you with private label solutions for weight loss supplements and health products.