Promote Colonic Health With LipoSan Ultra®
LipoSan Fibers & Vitamin C can promote better colonic health, thanks to LipoSan Ultra®'s ability to complex and bind dietary fat.
LipoSan Fibers & Vitamin C contains natural marine chitosan. This naturally fibrous biopolymer quickly dissolves in stomach acid and binds dietary lipids, thus reducing intestinal lipid absorption. This significantly reduces calorie intake and promotes weight management.

Chitosan can also facilitate weight and body fat loss, subsequently lowering systolic and diastolic blood pressure. In addition, chitosan is also a valuable prebiotic, promoting colonic conditions. 

What makes LipoSan Ultra® stand out is that it is not digested in the gut. Instead, it is fermented thanks to colonic bacteria, resulting in an increased production of metabolites. These are small molecules, end products of metabolism, that drive vital biological activities in the human body and are known to play a significant role in safeguarding our organism.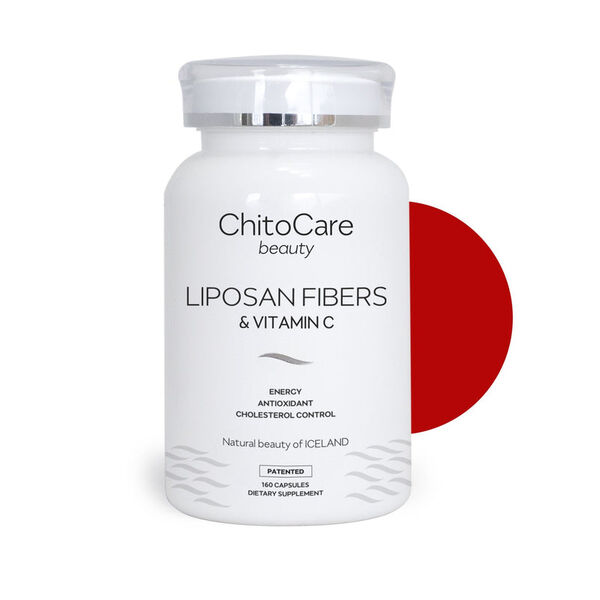 Once inside the digestive tract, LipoSan Ultra® complexes and binds with dietary fat. It does this in such a way that fat is not absorbed by the body, contributing to better weight management and a healthier digestive system.
___
LipoSan Ultra®, LipoSan Fibers & Vitamin C, and ChitoCare Beauty Hair, Skin & Nails are manufactured by our parent company, Primex. Primex is a leading Icelandic marine biotechnology company and manufacturer of pure chitosans and chitin derivatives.

If you would like more information about chitosan and its many potential applications, do not hesitate to get in touch. We manufacture and supply pure chitosan powder in bulk, as well as white label and private label chitosan solutions for dietary supplements, weight loss management, health products and more. One of our representatives would be happy to assist you with all your chitosan needs.