Support Collagen Production With LipoSan Ultra®
Our LipoSan Fibers & Vitamin C dietary supplement contains this vitamin essential for the production of collagen in our body. 
Collagen is one of the building blocks of hair, skin, nails, tendons, muscles, joints and so much more. There are over 30 types of collagen that hold everything together. Type I accounts for the vast majority of our body's collagen, a whopping 90%, and is what provides structure for our bones, tendons, ligaments, teeth and skin. Type II is part of cartilage, bones and connective tissues, and reduces inflammation in joints, keeping them lubricated with elastic cartilage. Type III collagen is what gives muscles, organs and arteries support and assists with wound healing and tissue formation.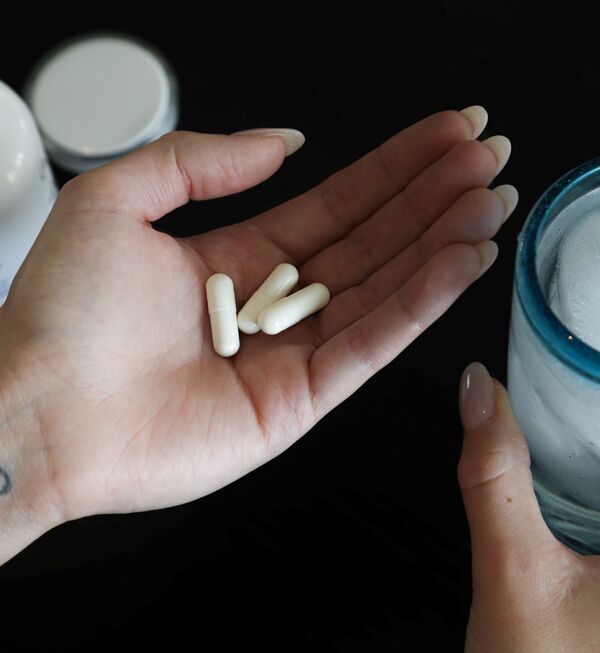 One ingredient that is essential for the production of collagen in the body is Vitamin C. As we age, collagen production slows down, so supporting its production can help keep your body and immune system healthy and strong. By accelerating the production of collagen and elastin, Vitamin C also prevents the skin from premature aging.

Boost your energy levels with ChitoCare Beauty LipoSan Fibers & Vitamin C. It will help support immunity and energy levels, lower blood pressure, and reduce heart disease risk. Furthermore, it provides powerful antioxidant protection, contributes to your dietary fiber regime and supports collagen production.
___
LipoSan Ultra®, LipoSan Fibers & Vitamin C, and ChitoCare Beauty Hair, Skin & Nails are manufactured by our parent company, Primex. Primex is a leading Icelandic marine biotechnology company and manufacturer of pure chitosans and chitin derivatives.

If you would like more information about chitosan and its many potential applications, do not hesitate to get in touch. We manufacture and supply pure chitosan powder in bulk, as well as white label and private label chitosan solutions for dietary supplements, weight loss management, health products and more. One of our representatives would be happy to assist you with all your chitosan needs.