OmniFit receives great reception at launch event
Primex is proud to announce an exclusive cooperation with JC Premiere. The companies launched a new, exclusive product in the Philippines this May. OmniFit was launched at an annual event hosted by JC Premiere in the famous Mall of Asia Arena and this year the attendance was a record 10.602 distributors and salespersons.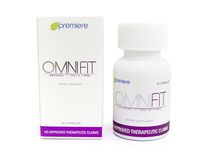 OmniFit is jointly developed by the companies, containing high-quality LipoSan manufactured by Primex. OmniFit received extraordinary interest and the first production run sold out within three days. New products are in the hands of distributors this week and backlogs are being cleared.
JC Premiere CEO, Mr. Jonathan So, visited Primex headquarters this May and met with Ms. Þórdís Kolbrún Gylfadóttir, Iceland Minister for Industry and Innovation. During the meeting, Ms. Sigríður Vigfúsdóttir CEO of Primex ehf introduced new findings from research into the effectiveness of LipoSan Ultra, a key ingredient in OmniFit. The results indicate that LipoSan can contribute to improved gut health and maintain healthiness of the colon. LipoSan Ultra can now be classified as a prebiotic, in addition to well know weight loss properties and cholesterol control.
OmniFit benefits from the scientifically proven properties of LipoSan and is a great weight management and digestive aid which allows people to maintain their individual lifestyle without compromising their health.
The strong initial interest is still gaining momentum and the companies expect OmniFit to be a record breaking product in the year 2018.