LipoSan Ultra® Nominated in NutraIngredient Awards 2020 Weight Management Category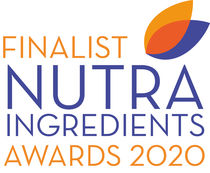 Primex's chitosan-based dietary supplement, LipoSan Ultra® , has been nominated as a finalist in the 2020 NutraIngredients Awards.
The awards, which have traditionally been hosted as a gala dinner in association with Vitafoods Europe, will move online this year and will see a strong shortlist of 34 finalists in 10 categories.
"Our expert judging panel have trimmed down the huge number of entries to create a shortlist of finalists that will now go forward for the final round of judging in the coming weeks."
LipoSan Ultra® is a proprietary dietary fiber formulation that aids digestion and weight management. In the digestive system, LipoSan Ultra® complexes and binds with dietary fat in such a way that it is not absorbed by the body. Due to how fast LipoSan Ultra® starts working in your stomach, the capsules can be taken during a meal, as opposed to 30-45 minutes before, compared to some other chitosan products.
Its main constituent is the revolutionary, natural marine fiber chitosan, manufactured by Primex in our state-of-the-art chitosan production facility. Patented Primex technology makes LipoSan Ultra® bind with dietary fat in the stomach and separate it from the digesting food. This results in an emulsion that forms a gel around the dietary fat and prevents it from being absorbed in the body.
The Primex Iceland team is proud of the nomination and we are confidently looking forward to the finals!